Cloud Services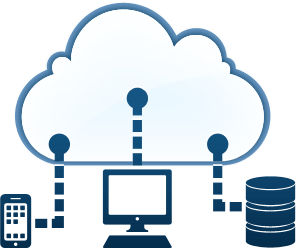 Access all your applications, files, programs,and virtually all the technology you need from any computer. You won't need to install anything and you won't have to maintain any data centers—we'll take care of hosting your websites and databases so you can focus on your business. Additionally, you get unlimited storage, so you're free to scale and grow your business to as large or small as you want.
Predictable Pricing per User

Use and customize your Cloud experience to fit your specific business needs. You get a predictable pricing model depending on the demands of your business, which means that you'll only pay for what you need and use.

No Hard Costs

No need to worry about data centers, servers, and IT teams. Cloud Computing allows business applications to run on shared data centers that you can access simply by logging in. It's easier, faster, and it costs much less.
Have Questions? Let us help, we can build you a custom package.
(866) 316-COLO
SAP Business One Video Demonstrations